A.C. Miller Concrete Products offers numerous precast educational opportunities for architects, engineers, college students, public officials and owners. We offer these services free of charge covering a wide variety of topics, including the following;
Underground standard precast concrete alternatives
Total fit-out precast buildings
Sustainable design and construction
Architectural precast and many others
We offer guided tours through our manufacturing facilities on a year-round basis.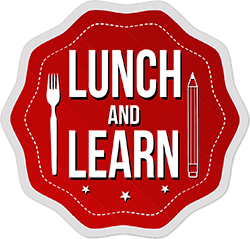 Contact us to set up a Lunch & Learn Seminar:
Engineering Design Services
All design & drafting is performed by in-house professionals. Our registered staff engineers and auto cad staff will assist you during any phase of design or construction. We will help you build your infrastructure needs with your budget in mind.
A.C. Miller has the resources and staff necessary to satisfy all of your design and drafting needs. Our professional drafting department uses the latest state-of-the-art CAD technology and equipment, and our full-time licensed engineers are able to certify the structural integrity of our products.
For no charge to you, A.C. Miller can send a member of our team to the engineer's office to help develop the specifics of your project. This will ensure all codes are met for the area while the design remains functional and appropriate for the job.
A.C. Miller has two locations, one just outside of Philadelphia in Spring City, Pennsylvania and one just outside of Pittsburgh in Blairsville, Pennsylvania. AC Miller provides services to all of Pennsylvania as well as to Delaware, Maryland, New York, New Jersey, Virginia, Ohio, West Virginia, and Washington D.C.